Struthers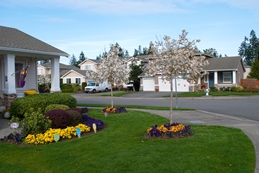 Struthers is a city in Mahoning County, Ohio, on 3.74 square miles with 10,713 people, 4,382 households, and 2,886 families as of the 2010 Census.
Once a steel town, Struthers has diversified into an urban community with a mix of residential, commercial, industrial and recreational areas to meet the needs of its residents and business community.
Yellow Creek Park, operated by the Mill Creek Park District contains trails, parking areas, the Yellow Creek Lodge for rental year round, Captain John Struthers Pavilion, playground, universally accessible restrooms, tennis courts, basketball court and picnic tables.
Mauthe Park sits on 10 acres in the heart of Struthers. While the quiet walkways make this park peaceful and relaxing, there is plenty of activity here with its large ball field, bocce and volleyball courts, outdoor pavilion with picnic tables and barbecue grills, children's play area with modern play equipment, and large multi-purpose center.
A variety of affordable housing exists in Struthers and the surrounding areas, with an overall cost of living index below the national average (92.2 with a national average set at 100) as reported by the American Chamber of Commerce.
Javascript is required to view this map.
Homes for Sale in Struthers
if($sidebar_first || $sidebar_second) {?>