Youngstown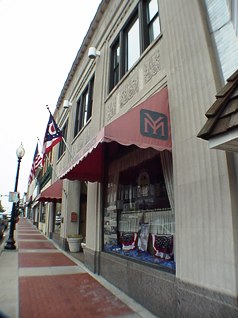 Youngstown is the county seat of Mahoning County situated on 34.60 square miles on the Mahoning River. The city lies approximately 65 miles southeast of Cleveland and 61 miles northwest of Pittsburgh, Pennsylvania, and 10 miles from the Pennsylvania border. Youngstown has its own metropolitan area, but is often included in commercial and cultural depictions of the Pittsburgh Tri-State area and Greater Cleveland.
The 2010 census showed that Youngstown had a total population of 66,982, 26,839 households, 15,150 families, and 33,123 housing units, making it Ohio's ninth largest city. The Youngstown-Warren-Boardman Metropolitan Statistical Area (MSA) contains 565,773 people and includes Mahoning and Trumbull counties in Ohio, and Mercer County in Pennsylvania. The Steel Valley area as a whole has 763,207 residents.
In 2012 the Youngstown-Warren-Boardman Metropolitan Statistical Area was named 4th in the U. S. by Forbes.com for the best cities to raise a family. The article included the area schools, current low crime, cost-of-living, and property tax rates in its decision.
Youngstown's attractions include many parks, museums, cultural centers and entertainment complexes. Youngstown State University's campus is in downtown Youngstown, giving it the college-town atmosphere with many restaurants and bars in the downtown square.
From cultural museums to artistic displays to sporting events, and the great outdoors, the Youngstown-Warren area has many hidden treasures.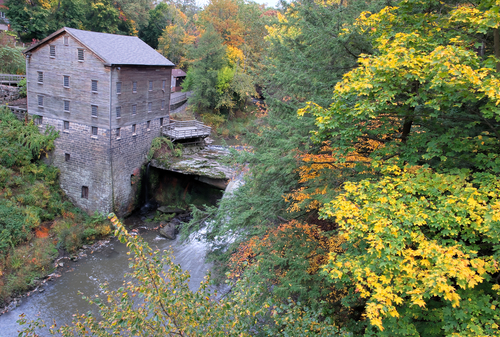 Mill Creek MetroParks is one of the nation's largest and most prestigious municipal parks systems. Covering more than 2,530 acres, it includes:
D. D. & Velma Davis Education and Visitors Center, which received the Outstanding Facility Award from the Ohio Parks and Recreation Association.

Lanterman's Mill - a working mill which operates today as it did in the 1800's by grinding corn, buckwheat and oats.

Mill Creek Park Championship Golf Course which was ranked 26th Best Municipal Public Golf Course in the country by Golfweek Magazine.
45 miles of scenic biking, hiking and running trails can be found at the Western Reserve Greenway, Metropark Bikeway, Little Beaver Creek Greenway, Stavich Trail, and many others.
The area also has 3 state parks, 8 state wildlife/forest preserves and a national scenic river.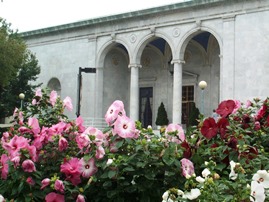 Check out some more of our best local treasures.

Mahoning County Convention & Visitors Bureau

Trumbull County Visitors Bureau

Butler Institute of American Art

Because Youngstown-Warren is located in the center of Cleveland, Akron, Pittsburgh and Erie, residents can take advantage of regional events and attractions with thousands of things to do within a one to two hour drive.

The cost of living in the Youngstown-Warren area is consistently lower than the national average. Our housing is noted for its affordability and we are listed as one of the top ten affordable markets by the National Association of Home Builders and the National Association of Realtors.

Javascript is required to view this map.

Agency Real Estate • 111 S. Broad Street • Canfield, OH 44406 • 330-533-5900

if($sidebar_first || $sidebar_second) {?>