Columbiana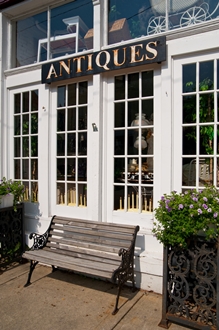 Conveniently located 17 miles from Youngstown and only 58 miles from Pittsburgh, Columbiana is a family-oriented community with a population of 6,384 as of the 2010 census.
Columbiana was the birthplace of Harvey S. Firestone, who founded the Firestone Tire & Rubber Company in Akron, Ohio. There is a Firestone tractor-tire test facility a few miles northeast of the city, and many town parks and facilities are named after Firestone.
Columbiana is also known for the Shaker Woods Festival, held annually in August, which features some of the best crafters and artisans in the country. There is also a holiday event at Shaker Woods called "Antiques and Christmas in the Woods" that draws a huge crowd from around the region. Another major town event is the Columbiana Street Fair, a civic festival hosted by American Legion Post #290. It is held the Thursday - Saturday following Labor Day.
Visitors and residents enjoy Columbiana's antique, craft and gift shops, their restaurants known for delicious home-cooked meals, and the recently renovated Main Street Theater. The Columbiana Fairfield Historical Society is housed at the Log Cabin on the square.
The city is served by Columbiana Exempted Village Schools with three school buildings. Columbiana High School was recently ranked #92 out of 892 high schools in the state and #1655 in the Nation by U.S. News & World Reports. Along with this ranking, CHS received the silver medal based on state proficiency standards and how well they prepare students for college.
Javascript is required to view this map.
Homes for Sale in Columbiana
if($sidebar_first || $sidebar_second) {?>